Stay away from the smog in the city, immerse yourself in the fresh nature, feel the fresh climate in Penang with the 4N3D journey with Om Factory. This trip will help your body recover and regain your spirit after stressful working days, get acquainted and exchange knowledge of Aerial Yoga with your co-host/ aerial trainers Menico Tan & Nico Tan and friends from all over the world.
The city is a living testimony of Asia's multicultural heritage and traditions, where varied religions and cultures meet. It also reflects the coming together of cultural elements to create a unique architectural and cultural townscape unparalleled anywhere in East and Southeast Asia.
Date: 25/05 – 28/05/2023
SCHEDULE
Day 1: Your home – Penang/ Departure to Penang (Malaysia)
This vacation will be attended by many friends from all over the world. When you come to the beautiful island of Penang, you will be picked up by your hotel right at the airport. After completing the check-in and dinner procedures, you have free time to explore this place on your own.
Citadines Connect Georgetown Penang Hotel is located in the heart of Georgetown, so transportation is extremely convenient. This place is considered the capital of Penang, is a UNESCO World Heritage Site with many British colonial buildings, ancient villas, religious sites,… In Malaysia, Harmony Street is an interesting destination, this place embodies cultural diversity with places of worship of many different religions on the street. If you are tired, you can hire a cyclo to go through all the heritage sites, which is also very interesting.
Day 2: Penang Hill/ Explore Penang Hill and have dinner by the beach
May is the most beautiful time of the year to explore this beautiful island. You will depart at 6.30 am to Penang Hill and warm up your body with a Yoga session to welcome the dawn, then have breakfast.
With terrain 800m above sea level, this hill has a fresh and airy climate that is suitable for sightseeing. Looking down from afar, you can see all the entertainment venues, ancient temples, … You will admire and enjoy visiting places here such as Sri Aruloli Thirumurugan temple, Love lock bridge, ancient train station or through the woods,…
Next, we will visit The Habitat, a world-class ecotourism facility located on the edge of a primeval rainforest, walk on a 1.6km historic nature trail and have fun. Play on giant swings. Also, explore the habitat of wild animals and marvel at the unique flora of this poetic place.
At 4pm we will assemble and depart to OM Factory studio for Aerial workshop (Aerial Connection), then go for dinner with Karpal Singh Drive street food by the sea in the suburbs of Jelutong. It is very crowded here at night. You can enjoy dishes such as Penang Laska spicy and sour vermicelli, oyster omelet with fat and fat, or fried noodles with explosive flavor,…
Day 3: Penang
Breakfast at the hotel and explore the facilities here. The hotel has a free coffee shop in the lobby, staff are available to serve cookies and refreshing drinks. If you like a bit of exercise, the swimming pool and gym will be a great place. If you like to live virtual, right at the hotel, you will have thousands of photos with many impressive angles.
Then we will depart to OM Factory studio at 9.30am and join Aerial workshop (Aerial Connection), then you will have lunch and explore Penang Street Art & Souvenir. Take your time to walk, visit and take photos with artistic photos here. The super-beautiful paintings on the wall will make you fall in love, tired of walking, you can have a snack with Chinese restaurants.
At 3.00pm you return to the hotel to pack up your clothes for the photoshoot, then we will depart for Batu Ferringhi beach. This beach stretches along the winding Jalan Batu Ferringhi Road, there are many restaurants, cafes,… Then with a professional photographer, you will get excellent beautiful Aerial Yoga photos for you to remember and build a personal image. In the evening, the night market and bars are extremely lively, let's "dance your best". There are also a variety of water sports activities such as jet skiing, paragliding and windsurfing, which you can join if you like.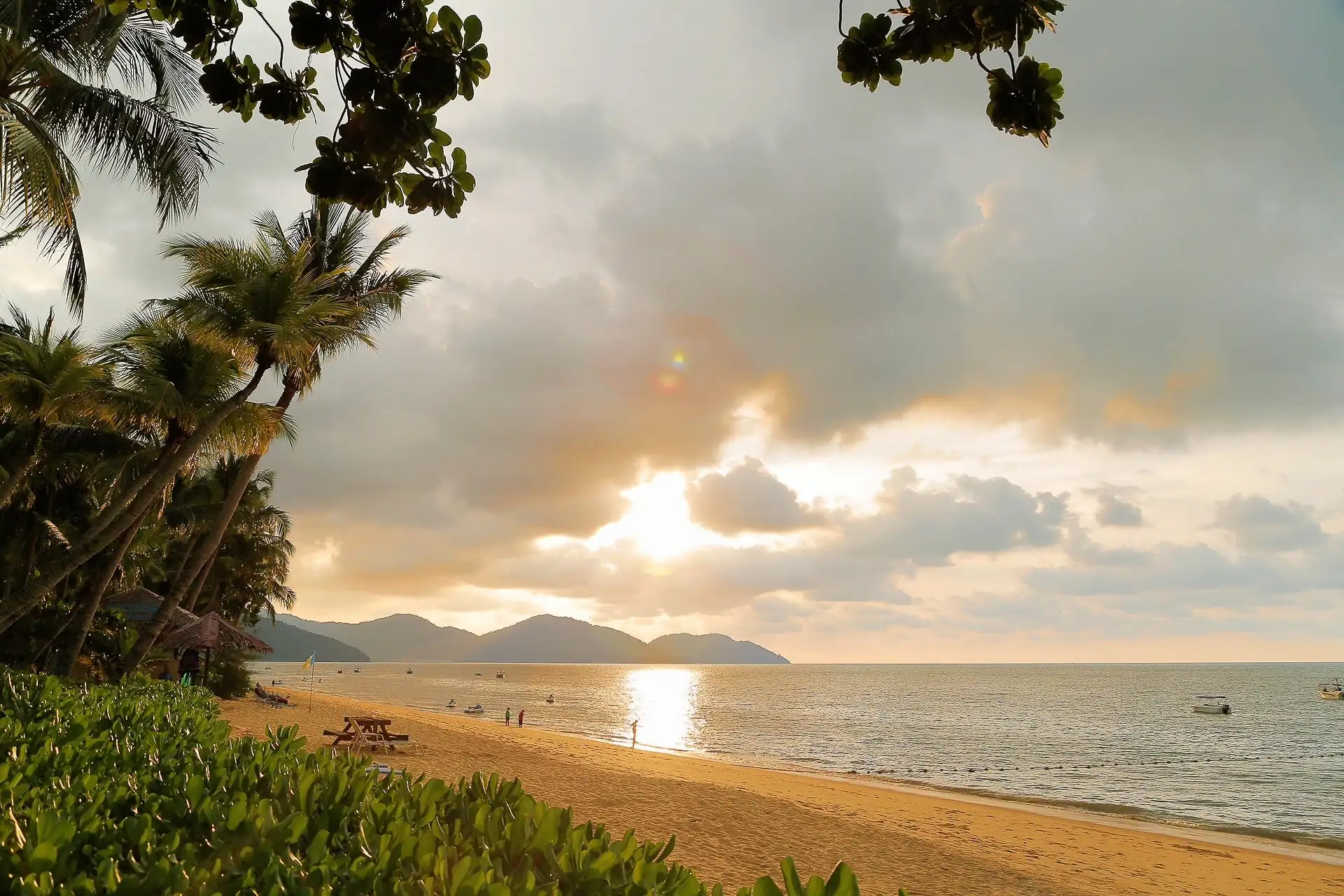 Then we'll have dinner at BoraBora @ Ferringhi. This restaurant is a great place to eat and watch the sunset. Return to the hotel at 9pm to rest.
Day 4: Penang – Your home
Rest and return. Have breakfast at the hotel and rest a bit, or if you prefer, go for a walk or do some shopping. In Penang there are many shopping malls with big brands at high discounts. This will be an opportunity for you to buy many beautiful things at a bargain price to use or give to friends and relatives.
If you like, you can go to Om Factory's studio and practice yoga to relax, or go to the beach early in the morning. Take a short rest and the hotel car will take you to the airport, ending your 4N3D vacation trip at the beautiful island of Penang Malaysia with the friendliness and hospitality of the people here and good memories with them. companion on this journey.
Price
800 USD/person (Including daily accommodation and airport transfer)

Earlybird: $699/person (before April 30, 2023)
* Price is based on 2 guests/room. Contact us if you have a need to use a private room. (Price includes pick-up and drop-off at Penang airport, accommodation, some meals, entrance tickets and activities as per program).
SERVICE INCLUDES
Private car transfers throughout the journey

3 nights stay at Citadines Connect Georgetown Penang (standard 2 pax/room)

In case the last single participant cannot find a roommate, an additional fee of USD 200 will apply.

Some meals (breakfast at hotel, lunch on day 2 and dinner on day 3)

Free drinking water during travel in the car and at the hotel (please bring a water bottle to get water)

Guide to local landmarks with Nico Tan – OM Factory branch owner

The photographer accompanied the group throughout the journey

All entrance tickets, entrance tickets to Penang Hill and The Habitat
SERVICE DOES NOT INCLUDE CODE
Airfare is not included

Travel insurance

Drinks ordered by guests

Yoga mat

Personal travel supplies
IMPORTANT NOTES
Departure only when there is a group of 12 or more people

The early sale price applies until April 30, 2023, the price does not include holiday and peak season surcharges

If the tour is canceled from 30 to 15 days before the departure date, a fine of 50% of the total tour value will apply

If the tour is canceled from 14 to 7 days before the departure date, a fine of 70% of the total tour value will apply

Cancel the tour within 6 days before the departure date, the penalty applies 100% of the total tour value
About Citadines Connect Georgetown Penang
Located in George Town, 2 km from Northam Beach, Citadines Connect Georgetown Penang offers beautiful, modern and tastefully decorated accommodations. Featuring a fitness center and private parking, an outdoor swimming pool, this hotel also offers air-conditioned rooms with free Wi-Fi, each with a private bathroom. A continental and buffet breakfast is served daily at the property. Staff are happy and enthusiastic and are available at the front desk 24/7.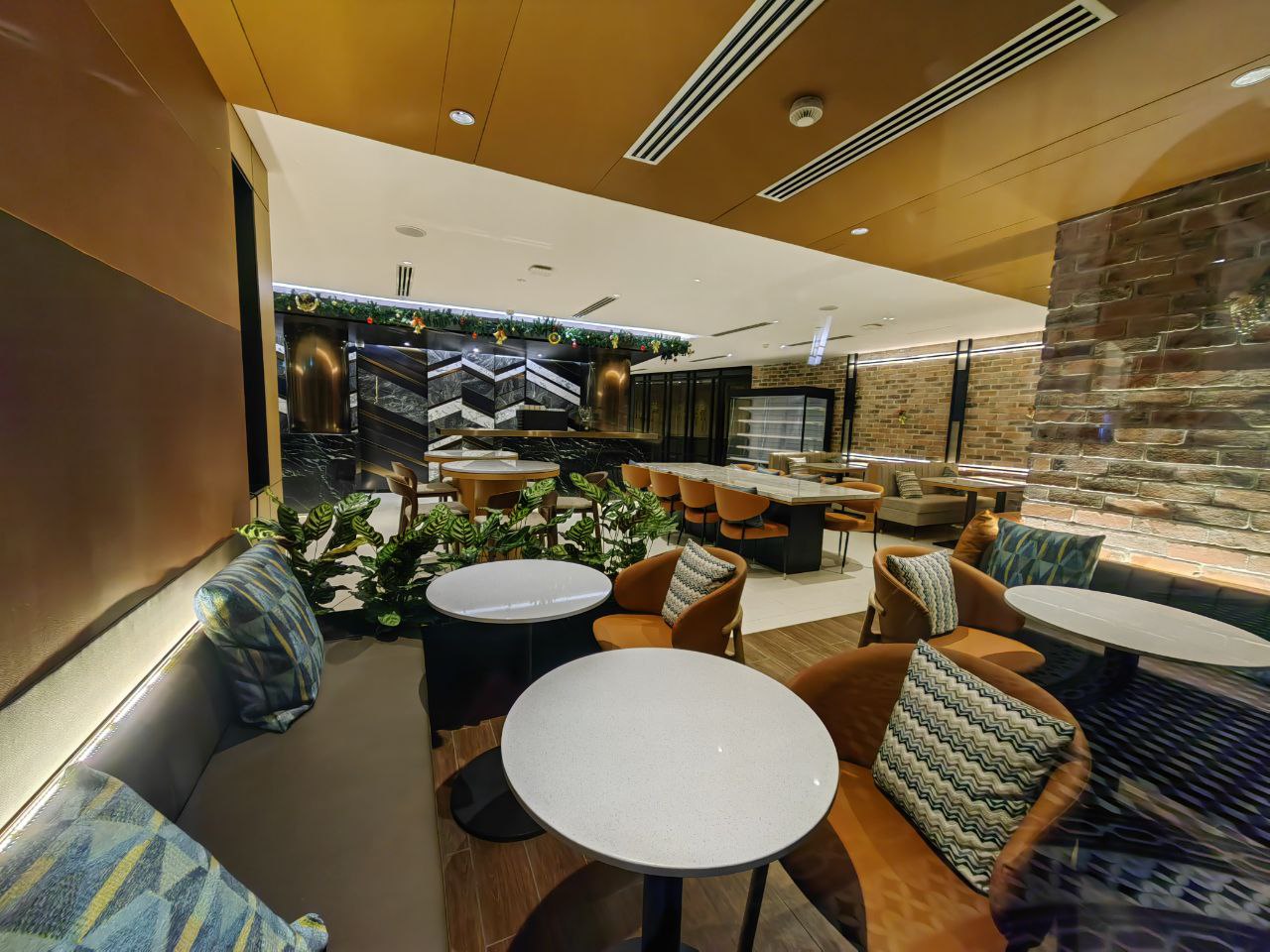 The hotel is right in the center, so transportation is convenient. You can walk around the old town, visit temples or museums, go to coffee or pub bars,…
The retreat program combining yoga is designed with the goal of helping you regain balance in your life, breathe fresh air and immerse yourself in nature on the island of Penang. Surely when you come here, you will have a great vacation, health and spirit are enhanced.
About OM Factory
Starting in 2006, starting from New York with the purpose of community, the center has been developing strongly. Then quickly expanding to Vietnam, the first branch in Hanoi, established in 2016, gives people a different view of yoga through Aerial yoga, Vinyasa and Hatha courses. You will feel the blood flowing in your veins, learn how to relax, regain energy after the hustle and bustle, and have both great health and mind. OM Factory Malaysia was established in 2017 and is expanding with 01 base in Kuala Lumpur and 01 in the beautiful island of Penang. The Malaysian branch is run by Ms. Menico Tan and Nico Tan – trainers, Director of Aerial Program in Asia Pacific region of OM Factory.
Contact:
0868.892.944 (OMF Việt Nam)
+60147844313 (OMF Malaysia)